Mexico Trip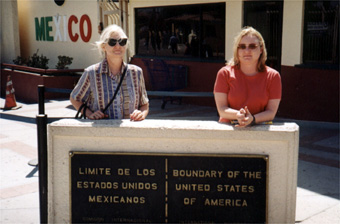 Betty Brindley (Mom) in Mexico and Nancy Brindley (Me) in the U.S. This was Mom's first trip out of the country. We hope to make many more.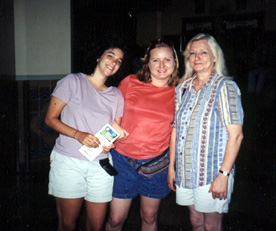 Here are Rosie, Me and Mom at Union Station in Los Angeles waiting for the train to San Diego. Jack Tucker, A.C.E., came along as tour guide and documentarian....Jack is the BEST!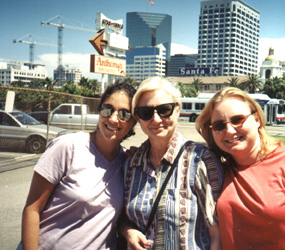 We safely made it! "Hey, What is the name of that train Station?"
So much to buy!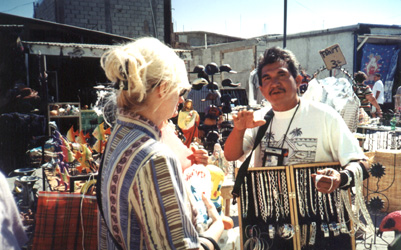 Mom Shopping..."Hey, is that a real rolex for $1.98?"
Never buy at hat when your drunk.....Luckily we were sober and left these behind!
More hat shopping!